Website Author
About Ashley Heather
Welcome to Firesticky.com, your one-stop destination for all things Amazon Firestick, streaming TV, IPTV, tips, tricks, reviews, buying guides, and VPNs. I'm Ashley Heather, the proud owner of Firesticky.com. Our website has been running since August 2021, and we're here to provide you with straightforward and helpful information.
Our office is located at 4104 Half and Half Drive, Miami, Florida-33131, United States. We have a dedicated team of tech experts and writers who are passionate about making your Firestick experience the best it can be.
At Firesticky.com, we cover a wide range of topics to meet your needs. Whether you're looking for simple tips and tricks to enhance your Firestick usage, detailed reviews of the latest streaming devices and services, easy-to-understand buying guides, or information on using VPNs for secure streaming, we've got you covered.
Our team stays up-to-date with the latest developments in the streaming industry to provide you with accurate and reliable information. We carefully research and test products, services, and software to ensure that we deliver valuable insights you can trust.
But Firesticky.com is more than just a website. We're a community of streaming enthusiasts, and we encourage you to join in. Share your experiences, ask questions, and get advice from fellow readers. Our goal is to create an interactive platform where you can connect with like-minded individuals and learn from one another.
We understand the importance of your privacy and security while streaming, which is why we emphasize the use of VPNs. We'll guide you on choosing the right VPN and provide tips to ensure a safe and protected streaming experience.
At Firesticky.com, our mission is to be your trusted source for all things related to Amazon Firestick devices, streaming TV, IPTV, tips, tricks, reviews, buying guides, and VPNs. Join us on this exciting streaming journey and discover how to make the most of your Firestick device.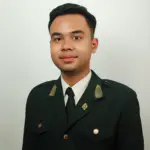 About Preston Warner
Preston Warner is a tech enthusiast based in Miami, Florida, with a passion for troubleshooting and problem-solving. She has a keen interest in all things related to technology, particularly firesticks and VPNs. With her extensive knowledge and experience, Preston has helped countless people resolve technical issues and improve their digital experiences.
In addition to her love for technology, Preston is also an avid writer and blogger. She has created a website where she shares her insights and expertise on various tech-related topics, including troubleshooting tips, product reviews, and tutorials. Her goal is to help others better understand and navigate the world of technology so that they can get the most out of their devices and services.
Preston is a lifelong learner and is always seeking new ways to expand her knowledge and skills in the tech industry. She is dedicated to staying up-to-date with the latest trends and developments, and she actively seeks out opportunities to collaborate with other professionals in the field. With her passion for tech and her commitment to helping others, Preston is a valuable asset to anyone looking to improve their digital experience.