How To Download and Install Exodus Live TV On Firestick?
Several types of streaming sites are available nowadays. And Exodus is one of them. To know how to install Exodus Live TV on Firestick, we bring a proper description of the method with steps so that you can know the details.
Exodus is budget-friendly and much affordable than the normal cable bill. You can watch several videos from various channels whenever you want. This is a good option for you to enjoy several kinds of shows from all over the world.
See the details about the method of installing Exodus in the right way. Let's get started!
About exodus live tv on firestick
Exodus Live TV for Firestick is an online streaming platform that has a fully loaded cable package. It can stream over 1000+ channels from a lot of different countries around the world such as the US, UK, and more. You must have a subscription to use this live TV.
Moreover, it helps to avoid the huge cable bill. You just need a subscription that can be monthly, yearly, or lifetime. It costs you less than the regular cable bill. The subscription cost is $5.99 monthly, $49.99 yearly, and $99.99 for a lifetime subscription.
Not just for the cost, Exodus Live TV Firestick is also useful because you can enjoy uninterrupted streaming with no buffering features. This is also user-friendly, at least the interface shows that. It can navigate the videos easily to stream. You can also watch several kinds of videos in high-definition quality with a low buffer rate.
Besides, Exodus Live TV apk Firestick can offer you several kinds of videos for free of cost and that includes no ads. Watch your favorite and popular channels like HBO, ESPN, Disney, News12, NBC, Sports Max, Euro Sports 2, Lifetime, CNN, Fox, HSN, and a lot more. The programs of Exodus are unique as well. So, you can enjoy news shows now and then.
See Also : Glory TV App On Firestick Download
How to download exodus live tv on firestick?
Exodus Live TV is unavailable on Amazon because it is an unofficial app. That's why you can only use it if you install the app. You also need to enable "apps from unknown sources" to get the installation done.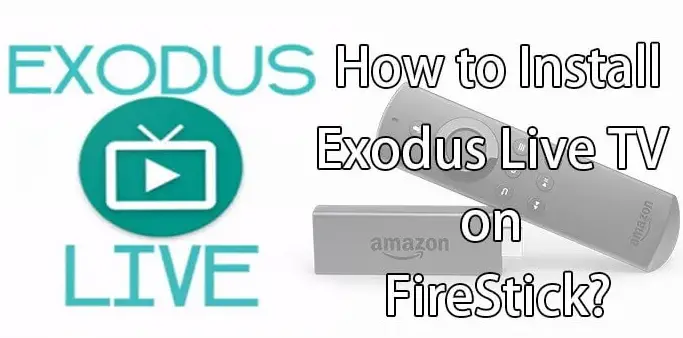 See the entire process to know more.
Step 1: Go to the device Home Screen. After that select the "Settings" option. After that go to "My Fire TV/ Device."
Step 2: Now, select the "Developer options."
Step 3: After doing that, go to the "Apps from Unknown Sources" option as "ADB debugging" and turn it on.
Step 4: Now, you can do the rest by downloading the app. The "Downloader" app is also good to do the installation quickly. To get the "Downloader" app, you need to go to the main menu and then go to the search option.
Type on the keyboard "Downloader." After that choose the first suggestion you see. After that, click on the "Get" option. That's how you can install the app.
Step 5: After getting the "Downloader" app, download the apk file of Exodus easily.
How to install exodus live tv on firestick?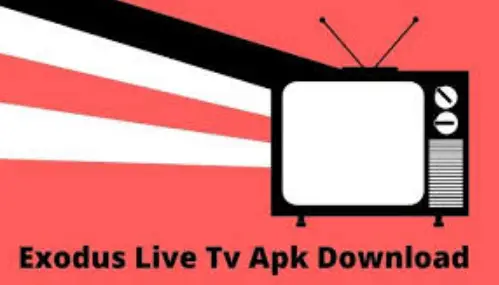 After downloading the apk, now it's time to install it. And to do that, you should follow some steps. Let's see the steps first to install Exodus Live TV on Firestick.
Step 1: Go to the Downloader app and enter the URL https://kodiconfig.com/Exodus2.0.apk. This is where you need to get the apk to install it properly.
Step 2: After clicking the URL, you will see that the downloading process starts.
Step 3: When the download is complete, now you can install it. To do that, you need to click "Install."
Step 4: Now, you see it starts installing the app. When the installation is finished, click "Done."
Step 5: Now, there is an option where it shows whether you want to delete the apk file or not. You can choose what you want. But we suggest you delete the apk file to save some space. Select "Delete" and when it asks to confirm, select "Delete" once again. That's how you need to download the Exodus app from Exodus Live TV apk download for firestick and then install it.
Frequently Asked Questions (FAQs)
As this app, some questions may arise in your mind. For that, here we have answered some questions that most of the time asked by the anime users.
How can I watch Exodus?
If you want to watch Exodus, you must get a subscription. First, you should download the apk file and then install it. After that, get the subscription done and that's how you can watch Exodus easily.
Why will exodus not play movies?
If you are having trouble playing Kodi videos on Exodus, you will see "No stream available" showing on the screen. It happens because your Internet Service Provider (ISP) might block Kodi videos. If you want to watch the videos, you need to use VPN.
Why is Exodus not finding any streams?
This "Exodus not working on live tv firestick" issue happens when there is an outdated add-on. If you want to solve this problem, you have to make sure that you install the plugin in the right way. Also, it should be updated.
How do you get Exodus to work on Firestick?
To get Exodus work on Firestick, you should allow unknown sources on Kodi. Now, install Exodus, and then you are all ready.
Wrap Up
Now that you know almost all about this streaming site, you can now download and install it well. If you want to watch videos with less cost than the regular cable bill, then you should know how to install the Exodus Live TV apk for Firestick.
Know the details well and you can do the rest. Enjoy watching the videos with no buffering and more content as well. You can have the best experience if you install Exodus and get a subscription to it.
Enjoy the service!