TikTok on Firestick-How to Get, Download, Install and Watch
Do you want to know how to download TikTok on FireStick? TikTok was formerly only available on mobile platforms. Therefore, sideloading was necessary to get it onto your FireStick. Thankfully, all Fire TV devices can now download and install TikTok.
TikTok is a website where users may stream or create short videos on a range of subjects, such as food, fitness, humor, music, and travel. Installing the program on your FireStick gives you access to a bigger screen. Which enhances the streaming quality if you prefer viewing TikTok videos. I'll demonstrate how to get the TikTok Firestick app in this section.
About TikTok
On the social media platform TikTok, users may create, share, and find short films. Young people have a TikTok platform to express themselves through lip-syncing, dancing, comedy, and singing. You can also create your own movies and upload them to your social networks. Due to its customized feeds of entertaining short clips with music. As well as sound effects, the app is famous for its extremely engaging user base and addictive nature. You can also give your videos other touches like stickers, background music, and filters. The title "TikTok" is meant to imply that the videos are brief.
In September 2016 the Chinese start-up ByteDance, under the name Douyin launched TikTok. Its usage skyrocketed in late 2017 after it purchased Musically, a competitor app, and transferred its 200 million users to TikTok. ByteDance paid $140 billion by the middle of 2020. That would make it the world's most valuable startup.
You can choose the videos you're most interested in watching with TikTok for TV's content genres, clutter-free interface, and simple-to-use interface. If your internet connection is strong, using this program shouldn't cause any buffering or lagging.
How to get tiktok on firestick?
Installing the app on your FireStick will improve the overall quality of your streaming. And improves your viewing experience if you enjoy watching TikTok videos. Because it gives you access to a bigger screen. The procedure of logging in and watching funny videos on your FireStick is quite similar to the TikTok app accessible on mobile devices. After completing this process, you can quickly log in and start watching a large selection of entertaining. And interesting videos on your FireStick using the TikTok app.
All Fire TV devices in the United States and Canada now solely provide the TikTok TV app. It's simple to get started using TikTok Fire TV . If you haven't already, you should first download the TikTok app from the Amazon App Store in order to use it with an Amazon Fire Stick. After installation Open the app the TikTok app. And you will be given the choice to sign in. If you already have a TikTok account create a new account if you don't yet have one. Your TikTok feeds, which include the "For You" tab with personalized content recommendations. And the "Following" page showcasing content from accounts you follow, are accessible after logging in or creating an account. You can browse these feeds to get a variety of brief video material.
Also Read: 
How to download and install tiktok on Firestick
You must enable apps from unknown sources in the Firestick's settings in order to download a Firestick app that is not available in the Amazon App Store. This must be enabled if you want to be able to download tiktok on firestick from the TikTok app on Firestick device. Since Amazon by default disables this feature, we must manually turn it on. If you don't know how to do it? Don't worry; just follow these instructions: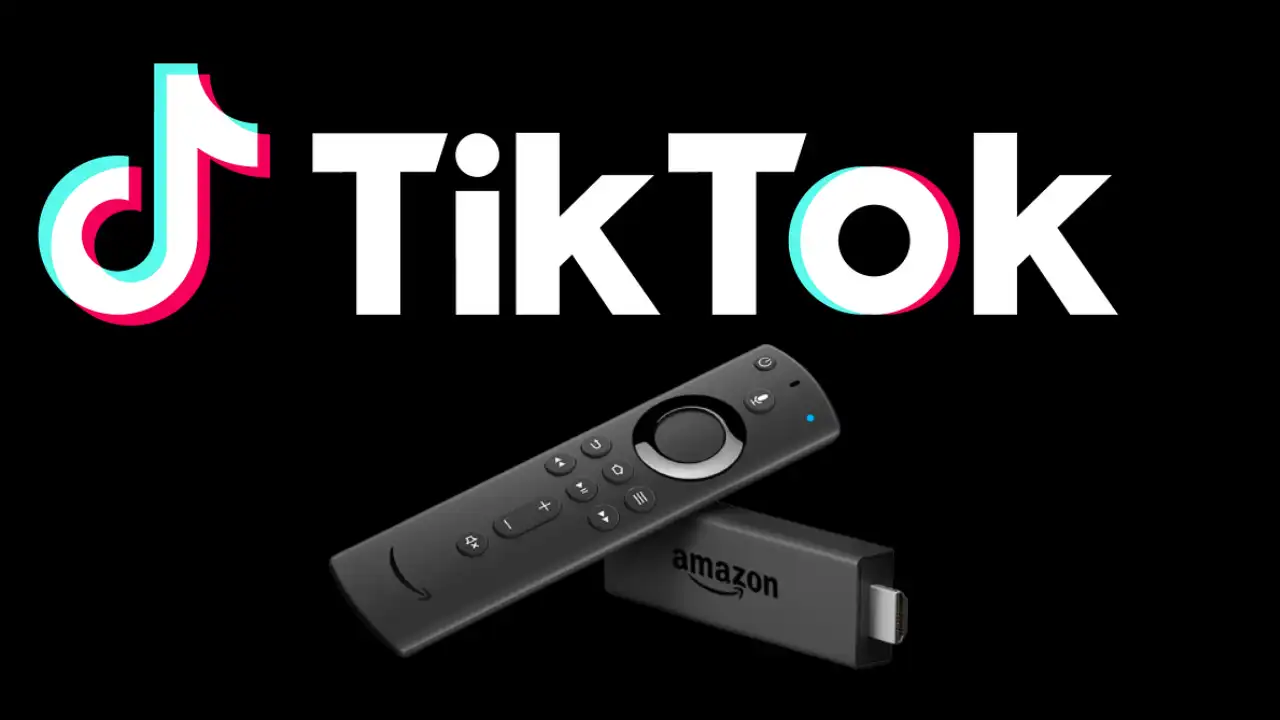 Select "My Fire TV" from the settings menu on your Firestick.
Next, select "Developer" from the menu.
Go to Settings > Apps > Unknown sources to enable it.
Then it will show you a warning notification of some kind; just click "OK" to dismiss it.
You are now fully prepared to download the TikTok app to your Firestick device because you have enabled this setting.
TikTok Fire Stick is a free, authorized program that can be downloaded via the Amazon program Store. Therefore, in order to install TikTok for Firestick on your device, there are no settings that need to be changed. You can cast tiktok to firestick. To download and set up TikTok on FireStick, follow these steps:
Hover your cursor over the magnifying glass symbol on the home screen of your device and select Search.
Enter "TikTok" and press the keyboard shortcut.
From the list of search results, choose TikTok for TV firestick.
Click Get or Download depending on the available choice on the screen.
To start the app, tap Open.
Your FireStick now has a Tiktok Fire TV stick installed successfully.
How to watch tiktok on firestick
Choose the App Store on your Amazon Fire TV. To use your Amazon Fire TV, download the TikTok app. On your Amazon Fire TV, launch TikTok. Click login if you have a TikTok account, enjoy tiktok live on firestick. Then, to log in, choose between using the text code or QR code shown on the screen. Activate your Amazon Fire TV and begin watching TikTok videos. Download the TikTok app to your Amazon Fire TV and view the videos on the large screen to avoid having your friends swarm around your phone to watch them. You may access the app and manage all plays using your Alexa device or Alexa Voice Remote. You can watch tiktok Amazon Fire Stick.
Is tiktok on firestick?
TikTok was only available on mobile platforms. So installing Tiktok FireStick on your device required sideloading. Thankfully, all Fire TV devices may now download and install Firestick TikTok.
Installing the app on your FireStick gives you access to a bigger screen. As well as enhances the streaming experience if you enjoy viewing TikTok videos. The TikTok app for mobile devices is similar in that you only need to create a user account to sign in and begin watching amusing videos.
Conclusion
Above I describe to you how to download and watch tiktok on Firestick. If you've already used TikTok on a mobile device, using this program on a FireStick won't be difficult. You also use vpn to download tiktok app on your firestick device.
I advise putting a shortcut to your FireStick home screen when you install the TikTok app on it. You can avoid searching through numerous apps each time you want to submit or stream material to TikTok by adding a shortcut. To begin streaming, just click the shortcut.