Tudn on Firestick-How to Get, Download, Install & Watch 2023
TUDN is a great network for those who want to enjoy various sports events in the Spanish language. It offers comprehensive coverage for your favorite sports leagues worldwide. However, when it comes to using TUDN on Firestick, many people question whether it is really easy. It can be easy only if you follow the right process.
If you are a game lover and looking for a network to enjoy your favorite games then you have come to the right place as today's article will cover all the information related to this. Hopefully, from here you will get answers to all your questions and learn about easy ways to use TUDN on Firestick.
What is TUDN?
TUDN or Univision Deportes is such a sports network that was launched for sports lovers in the Spanish language. It offers live broadcasts on soccer, basketball, baseball, boxing, and other sports with analysis, and news.
The newest sports news, results, and highlights are thoroughly covered by a team of seasoned sports journalists and commentators at TUDN. The network also offers expert analysis, player and coach interviews, and a range of special content, including documentaries and sports talk shows.
If you are an avid follower of baseball, basketball, soccer, or any other sport, TUDN is an excellent option to find all of your Spanish-language sports-related content.
Not only that but if you take a look at TUDN's social media, you will notice a strong presence there as well. They have a large number of followers on Facebook Twitter and Instagram. They are equally updating sports news, score highlights on social sites like the app.
TUDN offers sports fans several excellent features. The main features of TUDN include:
It provides live coverage of different sports events.
People can get up-to-date news and highlights from various leagues.
TUDN offers a wide range of on-demand content.
You can enjoy it on different distribution platforms of your choice.
People also get updates from TUDN on social media as well.
See More:
How to Download and Install TUDN on Firestick?
To download and install the Tudn app for Firestick, you need to follow some essential steps. At this stage, you are going to know about a complete process. Perhaps it will be clear to you how to download and install it the right way.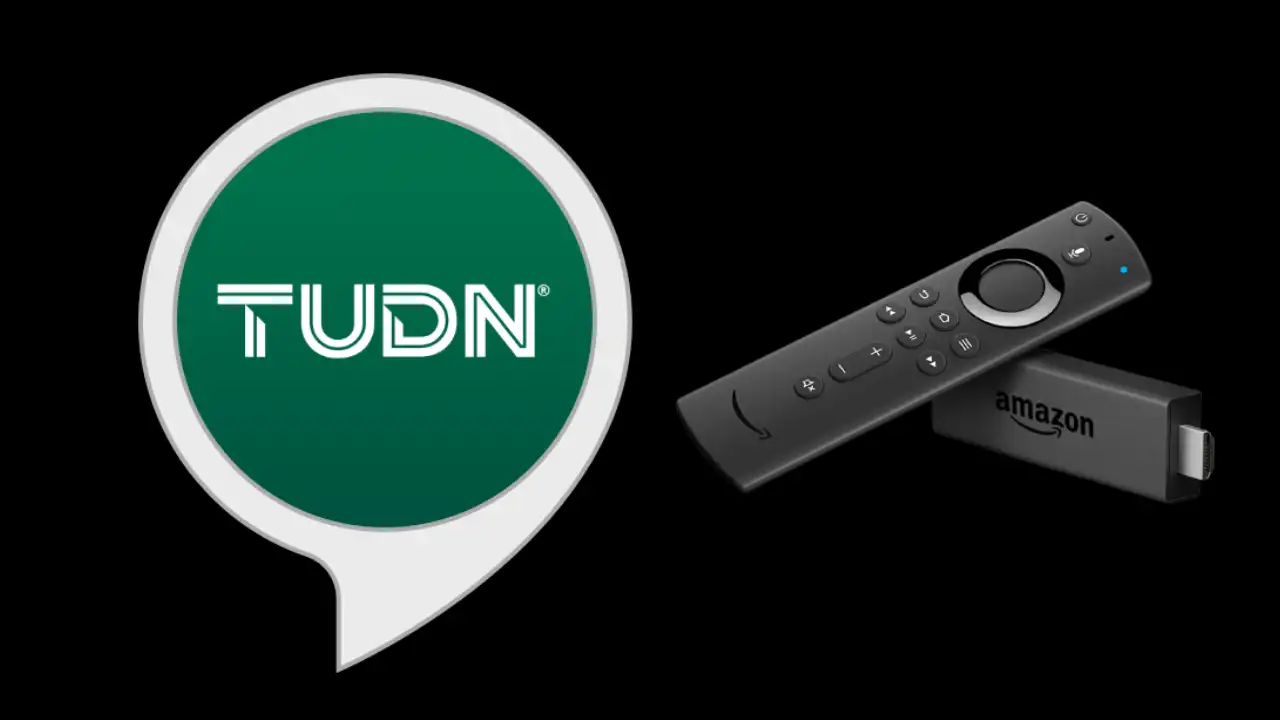 First, turn on your Firestick device and stay homescreen.
Now go to the settings option from the top menu of the homescreen.
Scroll a bit to the right and select the "My Fire TV" option.
Now select "Developer options".
Enable "Apps from Unknown Sources" option from Developer options.
Return to the homescreen and click on the search bar.
Enter TUDN in the search bar and search.
Many will show in search result, select TUDN from there.
Then click on the Get option, it will start the download process.
Once download and installation is done successfully you will be able to use Tudn app Firestick.
Now access all the content of your desired leagues and events.
How to Watch TUDN on Firestick?
You are going to get a complete guide on how to watch TUDN on firestick in this section of the article. In this case you have to follow only few steps. Go through the steps below and apply each one in turn.
First, turn on your Firestick device and make sure you have a stable internet connection.
Now click on the search icon on the top menu bar from the homescreen of the device.
Type TUDN in the search bar and search.
Wait for some time until it displays the complete result.
Once the TUDN app is displayed, click on the button to download it.
Once it is successfully downloaded and installed, come back to your homescreen.
Navigate to "Apps" from the Homescreen's menu bar.
From here click on TUDN app and let it launch.
If you have an existing account on TUDN then login with username and password will be enough. But if you don't have an account then you have to create an account.
However, you can access all the live sports coverage after signing into it.
If you want to watch live events then select "Live TV" option from TUDN app menu and choose the event you want to watch.
How To Watch TUDN Without Cable?
There are many users who prefer to watch TUDN without cable. If you are one of them then there are some great ways for you. It is certainly possible to watch TUDN without cable as there are some streaming services that will make this task quite easy for you. Below are the most effective options:
FuboTV: This is a streaming service that focuses on sports. Here you can watch TUDN without cable. It has a free trial and the paid plan costs $64.99 per month.
Hulu with Live TV: Hulu is one of the most popular streaming services. It also lets you watch TUDN without cable. Hulu offers a free trial and has a monthly cost of $64.99.
Sling TV: For those looking for a budget-friendly streaming service, Sling TV is a great alternative to what TUDN offers. To watch TUDN here, you need to subscribe to the Sling TV Blue package. The monthly charge for this package is $35. You can also get a free trial.
Vidgo: This is a new streaming service offering to watch TUDN. You can start with a free trial here. But at the end of the free trial, you will have to pay $55 per month.
AT&T TV Now: The last option is AT&T TV Now which is like any other streaming service. It offers TUDN as part of its channel lineup. AT&T TV Now's monthly service costs $69.99.
These are the possible and most effective ways that will allow you to watch TUDN without cable. Sign up to any of the streaming services mentioned above and download the TUDN app. After signing in, you can enjoy all your live sports coverage.
Final Thoughts
Watching TUDN on Firestick is a great option for sports lovers, especially those who prefer to enjoy coverage of events in the Spanish language. By downloading and installing TUDN app on Firestick you can access all the content but for that, you must go through a prescribed process as mentioned above.
You must have understood that downloading and installing TUDN on Firestick is a straightforward process, you just need to follow some steps here. There are also options for those who want to watch TUDN without cable. Streaming platforms like FuboTV, Hulu with Live TV, Sling TV etc. will allow you to watch TUDN very easily.