How to Download and Install Glued TV On Firestick?
Glued TV is mainly an IP TV, which allows you to watch different content directly from the internet. This IP TV lets you watch various things without the help of a satellite dish or cable. As long as you have a stable internet connection, you can enjoy various films, movies, TV shows, web series, and so on.
Watching Glued TV on various streaming devices is possible. One of the most common yet popular devices is Firestick. Do you know how to watch Glued TV on Firestick? This post will tell you how to download, install, and watch Glued TV on your Firestick devices. Let's dive in!
How to install Glued TV on Firestick
Since there is no official application of Glued TV on Amazon AppStore, you have first to download the Downloader application and then use a link to download the application. Here we are mentioning step-by-step how to download and install the application.
Visit the homepage of your streaming device
Go to the Settings panel
Choose My Fire TV button
Then, select the Developer Options
Now, you want to turn on the "Apps from Unknown sources" so that you can install the app easily
Additionally, switch on the ADB Debugging
After selecting both of them, a new option, "Turn On," will appear; select it too
Upon completing this, come back to the home screen of your online streaming service.
Hover over to the upper section and select the search section
Type "Downloader" on the search box
Once the search results appear, click on the Downloader application icon
Next, select the download option to get it and wait until it is fully downloaded
After downloading the Downloader app, launch it without rush
Now, open the URL box and type http://get.letnoxapk.com to download the Glued TV on Firestick.
Wait until the Glued TV is fully downloaded.
Then, install and launch the app
See More : wapa tv app for firestick
How to Get Start Glued TV on Firestick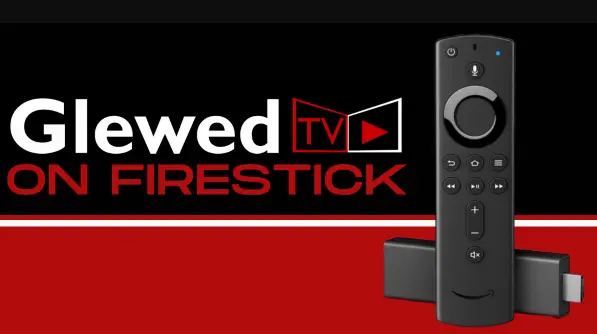 To watch different content on Glued TV, you need to create an account for free. Provide your email address, a new password, and other relevant information to register on this IP TV.
After creating the account, log in to the app by providing your email address and password. Then, you will be redirected to the homepage of Glued TV.
Glued TV on Firestick Not Working
Sometimes, your Glued TV may not work. In such a case, you will see different text on the Firestick home screen, such as Glued TV not working. Glued TV is not responding, etc.
This may happen for either technical issues or your device's internal issues. But the main concern is how to resolve it when your Glued TV is not working. Here are the few easy solutions you can apply; one of them may work for you:
Restart your streaming device. It may happen when you continually use the device for several hours.
Delete temporary files. Go to settings of your Firestick device, select the application section, and delete the temporary files of Glued TV.
Rest the device for a while. Sometimes, your Firestick device may become hot for operating all day long. Plug out the power cable, let it rest, and restart it again.
Re-login to your Glued TV account. First, log out and log in to your account again to eliminate the issue.
If many users use the same account to access the IP TV, you may face issues watching the TV. Limit users in some situations.
Sometimes, there may be short-term server problems. Waiting is the best solution for that. They might get solved automatically after few hours.
Check your internet connection. A disconnected internet connection will disallow you to watch Glued TV as it mainly works through an internet connection. Contact the ISP if needed.
Do You Need to Use VPN to Watch Glued TV on Firestick?
Glued TV may not work for all countries. If you fail to access Glued TV from your location, you should first install a VPN application on the Firestick.
You can select any VPN app. But make sure it works smoothly and quickly so that you don't experience buffering while watching Glued TV.
Moreover, using a VPN allows you to hide your IP address and current location. Hence, hackers or third-party won't be able to track your location. Apart from that, it allows you to access several servers, channels, and websites, which may not be available in your current location.
You will find several VPNs such as Surfshark, NordVPN, ExpressVPN, etc. Choose any of them that seem for your streaming device.
Before opening the Glued TV application, turn on the VPN and select a particular location that works best. After that, start watching Glued TV.
FAQ (Frequently Asked Questions)
We have conferred answers to some questions that will help you to perceive more about Glued TV. If you have any confusion about this app, you can check them out below.
Is Glued TV application free?
No, you need to subscribe to it. You can subscribe to it for one month or up to 12 months. If you are using the Glued TV for the first time, we recommend you subscribe to it only for one month. If you like it, only then go for several months' subscription.
What Happened To Glued TV Recently?
Recently, many people faced difficulty using Glued TV as Glued TV showed copyright content in their channel. License content holders notified them that they should cease streaming the content, and they did so.
Since they are officially available for all countries, the best thing you can do is using the Lenox application to watch Glue TV. You may not have access to all the content you love to watch because of the restriction.
Final Thought
So, spending quality time without watching a movie or your favorite show feels like something is missing. Glued TV offers a wide range of movies, TV shows, live programs, web series, and many things on their IP TV.
We have already instructed you how to download, install, and watch Glued TV on Firestick. Make sure you follow them correctly. Try to have a stable and high-speed internet connection so that you can access them smoothly.
Use a safeguard your location. Though Glued TV doesn't have as much video content as many top-qualities IP TVs, it is still worth trying them. Hopefully, you have learned how to watch Glued TV on Firestick. Thanks for reading! Enjoy watching!