Pantaya App For Firestick-Download Pantaya on Fire Stick
Are you a Spanish movie lover? Wondering how to improve your language fluency apart from enjoying the content? Should I reveal a top-rated app that can turn your boring time into mesmerized entertainment? Well, I am talking about the Pantaya application.
A vast number of people use firestick devices among Americans and Canadians. Enjoying the Pantaya app on firestick is easy-going since it is compatible to use. Here, we will talk about the Pantaya app for firestick and how to easily install the app on firestick. Let's move on!
What Is Pantaya Application?
Pantaya is a popular streaming service provider that allows you to watch various types Spanish-Language movies and series. Regardless of your current location, you can enjoy their content from any part of the world. No restriction! Only satisfaction!
Pantaya is a subscription video-on-demand service, which allows you to watch their content from various gadgets such as smartphones, Smart TVs, Tablets, Laptops, PCs, etc.
Having a high-speed data connection from any compatible device gives you complete accessibility to enjoy their unrivaled variety of today's blockbusters video content.
See Also : alexa app control firestick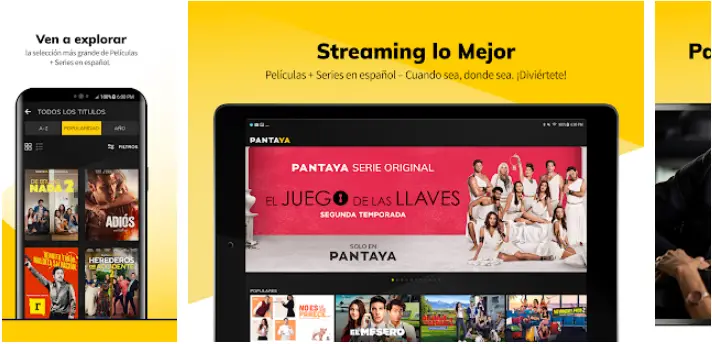 All Specification of Pantaya App on Firestick
Pantaya has lots of features, making the application user-friendly while entertaining you in every moment. Here are all the essential specifications for you will Pantaya on firestick.
Dozens of high rated movies
Premium Quality series
Stream on request
All for just $5.99/month
Four devices login from one account
| | |
| --- | --- |
| App's Name | Pantaya – Streaming Movies and Series in Spanish |
| Updated | November 3, 2021 |
| Size | Varies with device |
| Installs | 1000,000+ |
| Current Version | Varies with device |
| Requires Android | 5.0 and up |
| Content Rating | Teen |
| Category | Entertainment |
| License | Paid/Free |
| REVIEWS | 4.2 |
| Offered By | Pantaya |
| Developer | https://www.pantaya.com |
Special Features of Pantaya App for Firestick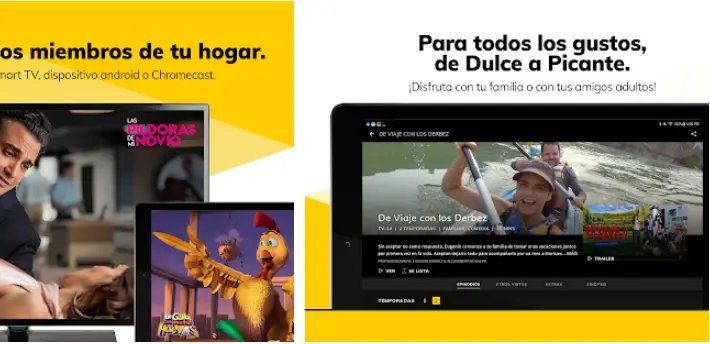 Pantaya Firestick has many notable features to mention. But one of the most popular ones is that you can add or remove any movie or video series from your playlist.
If you like new content, add it to the list so that you can enjoy it later. Thus, you don't have to search it repeatedly and waste your time. After watching the content, you can remove it too. Therefore, you don't have to jam-up the playlist unnecessarily with already watched content.
Having many gadgets? Here is the soothing feature: you can enjoy watching their videos from up to 4 firestick devices at a time from a single account. Hence, you don't need to purchase several subscriptions. Pocket-friend services!
How To Download & Install Pantaya App For Firestick?
Enjoying Pantaya apk for firestick is possible in two ways. Users have the accessibility to get it from their official App store or download it using a link. We will mention both methods. If you fail to utilize one way, try the other one.
Method 1: Directly Downloading Pantaya App for Firestick
Downloading Pantaya on Firestick/Fire TV is super easy if you know the suitable method to do it.

At first, you will visit the home screen of your firestick device and go a little bit upper level to find the search icon.
Enter "Pantaya" in the search box. Some related search results will come. Make sure to choose the correctly-named "Pantaya" from the suggestions.
After clicking on the correct application, you will notice the "Get" option. But if you have downloaded the app once in the past, you will see the "Download" option.
Wait for a while. Let the system download the app. It takes a few seconds or 1 minute.
After downloading the app, install it. Launch the Apk after installing it. That's all!
Method 2: Sideloading Pantaya App for Firestick
Firestick is a broad-range platform. Like Android, the Firestick Appstore has thousands of applications. However, you can also sideload many applications. The same goes for the Pantaya app too. Here is how you will do it:
First of all, you need to have the downloader application to download the Pantaya App for Firestick. If you didn't download the Pantaya application yet, get it.
Visit your firestick homepage. Go to the search panel. Type "Downloader" and press enter.
After getting and installing the downloader Apk successfully, go to the setting option. You want to turn on the "Install Unknown Apps." As you include a third-party app, permission is necessary for this option.
Now, go back to the downloader app. Open the app, and tap on the "Allow" when a new home screen appears.
Tap on the "okay" option when you notice the "Quick Start Guide."
After completing all these tasks, finally, an URL box will appear. You have to enter the correct URL to download the Pantaya app for firestick.
Keep the cursor on the URL box, and use the remote to type the URL. Correctly insert the below-mentioned URL:
After typing the URL appropriately, select the Go button. Your device will start downloading the application. It may take 1-2 minutes to complete.
Install the application after downloading it. After finishing the installation task, removing the original file won't cause any problem, which you have downloaded.
Open the app, and keep enjoying the movie or series you love most.
How to Set Up a Pantaya App for Firestick?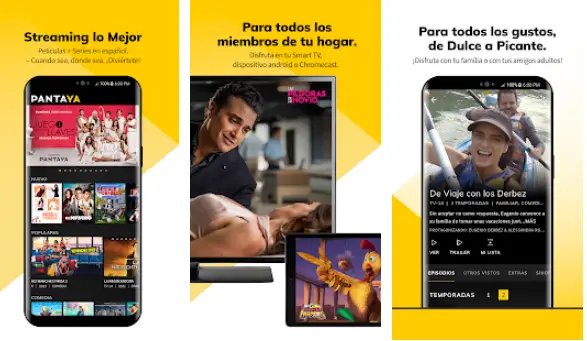 After installing the Pantaya app for firestick, you have to open an account by providing the important details that are necessary as per their terms and conditions.
Then, you will choose a subscription plan based on your budget and preference. They have a basic package, which will cost you only $5.99/month.
So, select a package and start enjoying their content right away. You have nothing to do more.
FAQ (Frequently Asked Questions)
Is Pantaya a good app?
Yes, Pantaya is a good app, which you can use for various types of Spanish movies and series. It is affordable and easy to use.
Does Amazon Fire Stick have Pantaya?
Yes, Amazon Fire Stick has an official application named "Pantaya" in their Appstore. You can easily download it.
Is the Pantaya app available on FireStick?
Yes, Pantaya app is available on FireStick. You can easily use this application on this streaming device without facing any difficulty.
Can I download Pantaya on FireStick?
Yes, you can download Pantaya on FireStick from both their official Appstore and a third-party link.
Conclusion
In this fast-growing world, we use many entertainment options to enjoy our pastime cheerfully. Pantaya app is one of the reliable applications you can use to make the best of your time from their wide range of video content. Hopefully, you have learned how to download and install the Pantaya app for firestick and why you should use this well-known app.