How To Download And Install PBS App On Firestick?
PBS is one of the most popular educational-based TV program distributors in the US. You can watch different types of shows, documentaries, and other things from this app. Have you tried to use or watch PBS on firestick, which is a great app?
Since a significant portion of people has Firestick devices, knowing how to download, install, and watch the PBS app on firestick is essential. Here we will mention some precise details about the PBS app and how you can use it on your firestick device. Let's dive in!
What is PBS App?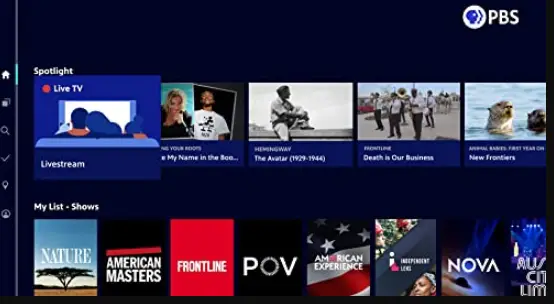 The full meaning of PBS is Public Broadcasting Service, which is mainly controlled and distributed by the US. Their primary objective is to broadcast educational-based programs and videos to let children and adults know various types of things. This helps boost their knowledge.
You will find more than 350 local stations in the PBS application. You can watch a wide range of videos such as prize-winning documentaries, classical series, complete episodes, etc.
Using the PBS app for firestick is simple if you know how to do it. However, you can use the PBS app fire stick only in the US. If you want to use the PBS app outside the US, you need to use a VPN. Otherwise, everything is the same.
More Read : Download Watched App 
All Specification of PBS App on Firestick
PBS application has many incredible features. Here are they: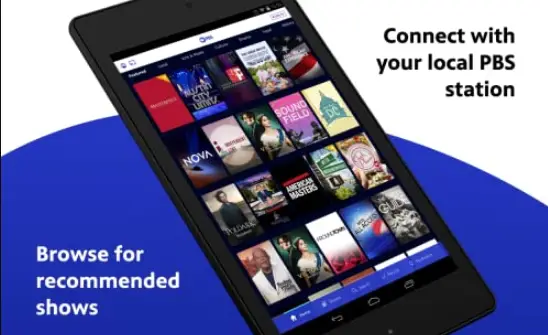 You can watch the latest and demand-based videos from the PBS application.
You can personalize your video playlist. Removing or adding any videos is also possible. Plus, watching any videos from the playlist at any time won't be a concern.
PBS application contains many foreign language web series and dramas.
There are many local live streams available in the PBS app. Users can also connect to the PBS stations from the application.
Passport membership is available for the PBS app. This allows you to contribute to local stations to improve the service. Being a member of this particular package also allows you to watch any video without ads.
As a fresh user of PBS Amazon fire stick, you have an option for a seven-day free trial. Different types of free videos are available from the General Audience category when you take this free trial.
How to Get PBS on Amazon Fire Stick?
Creating a PBS Account
It is essential to create a PBS account before downloading and installing a PBS Amazon fire stick. Choose only your personal email for creating the account. Any third person may access or change the password if you use public emails.
How To Download & Install PBS App On Firestick?
Downloading and installing the PBS app on firestick should not be a concern as the process is fast and straightforward. Here is how you do it: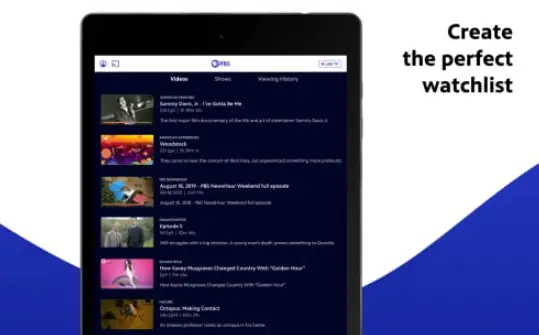 First of all, turn on your Firestick gadget and check out whether the internet is working correctly.
Then, go to the search section and put down PBS on the search box using your remote control.
You will get several suggestions from the list— only click on the PBS app icon.
After that, click on the Get or Install option and wait until it is fully downloaded and installed.
After installing the PBS application successfully, select the open button inside the app.
How to Watch PBS on Firestick?
In order to watch PBS on firestick, you need to active PBS on firestick. Here is the whole process to do it.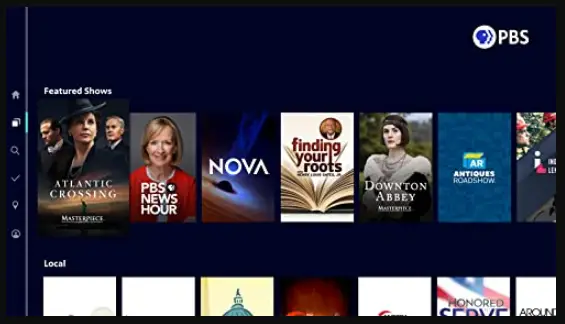 Once you successfully install the application, launch the application.
A few-digit security code will show on the screen panel. Make sure you note it down correctly, as you will need it after a while.
Now, you want to visit this website link from the particular web browser you are using. Any web browser will do the job. If you are from outside the US, using a stable VPN is a solid rule of thumb. Here is the link: https://www.pbs.org/activate/
You will notice a blank box after entering the website. Type the security you noted down earlier correctly.
After inputting the security code, select the continue button to finish the further login steps.
Once you complete all the steps, a message will appear — "Congratulations, you have successfully completed the activated PBS account."
Now, you want to log in to your PBS account through your personal email, which you have created earlier.
Finally, now you can watch PBS content from your Firestick device with no difficulty.
FAQ (Frequently Asked Questions)
We have tried to keep our reviews as informative as possible. As a part of it, we will now answer a few questions that you asked about PBS App On Firestick under this segment below. So here they are
Is PBS free on Amazon fire stick?
If you have already had a PBS subscription, you can freely watch any video content on Amazon fire stick. But if you are not on any subscription, you can watch their content free for a 7-day free trial. Once the trial is over, you need to go for a subscription, which will cost around $5.99 per month.
How much is the PBS app on firestick?
For any new users, PBS provides a one-week cost-free trial. After completing the trial period, they have to pay $5.99 per month to use their service.
Can you watch PBS on Amazon Fire Stick?
Of course, you can watch PBS on Amazon Fire Stick by connecting it through the streaming device. At first, you have to download and install the application, and then log in to your PBS account, and finally, watch your favorite content on the PBS platform.
Conclusion
If you have a thirst for knowledge or love to explore new things, the PBS application is undoubtedly is an excellent application. Apart from getting enough entertainment sources, you will see many educational-based programs, gaining real-life experience and knowledge.
As the process of downloading, installing, and watching the PBS app on firestick is pretty simple, you are not supposed to face any problem. You just need a non-disrupting internet connection to make watch everything smoothly.
If your kids love to watch and learn various things from the internet, you should allow them to watch it regularly. Give it a try for yourself or your kids— you will surely love it. Hopefully, you get a clear view of how to download, install, activate, and watch the PBS app for firestick. Keep Watching!