How To Download And Install Watched App On Firestick?
A lot of third-party applications are available to watch free movies and TV shows. But very few applications are as good and reliable as the Watched app. You can watch on-demand and exclusive content from the Watched app in a high-quality.
Since the Watched app is easily compatible with firestick devices, you will not face any problem getting enough entertainment sources. This streaming app is easy to use even for new users because of its simple functionality and features.
This post will provide an in-depth guide about what features the Watched app has and how to download, install, and watch Watched app on firestick device. Let's jump in!
What Is Watched App?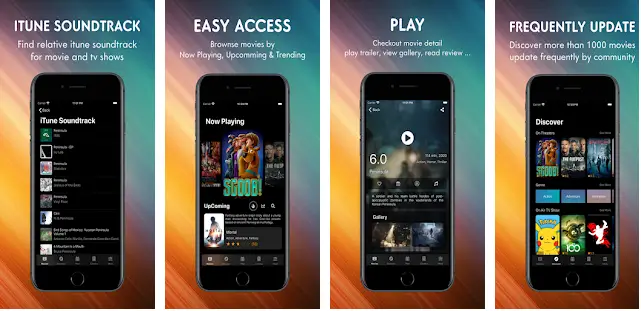 The watched app has abundant sources of entertainment. Whether you want to watch TV series, movies, documentaries, sports videos, or any exclusive content, the Watched app has so many things to offer. You can also access your local TV channels based on the content provider you select.
Though the Watched app has thousands of content, you can only watch one live TV channel from it. Since our young generation mostly prefers to watch online-based content freely, it is genuinely a preferable platform you can consider.
Most important, its simpleness and user-friendliness make it a perfect choice for inexperienced people. No Mouse Toggle is necessary to run the application smoothly.
You Can Read : Download Glory V App Firestick
What Can Be Watched On Firestick?
The Watched application allows you to watch a lot of things on your Firestick device. Here are a few of these:
TV shows
Movies
Documentaries
A single live TV channel
Sports content
All Specification of Watched App on Firestick
You will see different uncommon yet understandable features in Watched App for Firestick. Here are a few of them: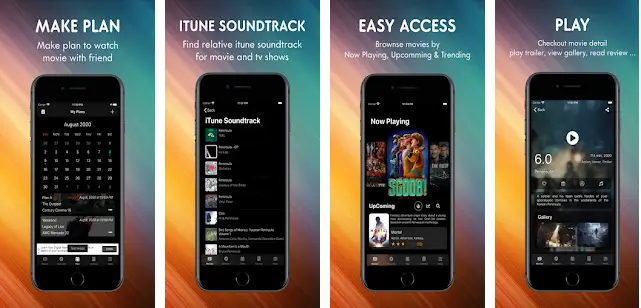 The Watched app allows users to add their desired content resolvers to enjoy the latest content. You don't need to pay any fees. You are enjoying everything without subscriptions.
One of the notable features of Watched App is that it features an Android TV interface, which is amazingly compatible with firestick devices. You can utilize the Alexa Voice Remote to command the app.
If you have a premium-based resolver, you can enjoy even 4K quality video content.
Users have options to choose specific content on multiple servers.
You don't have to pay any money to install the application — it is entirely free.
Special Features Of Watched App On Firestick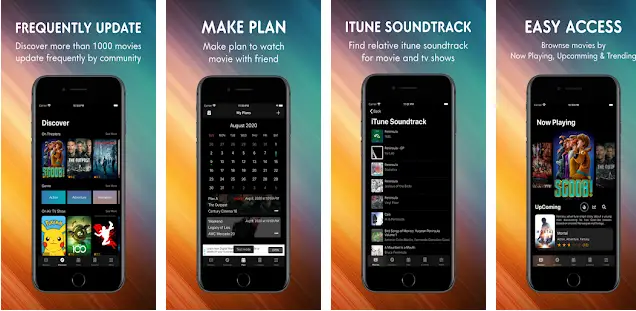 The Watched Apk firestick has some special features, making it unique from other similar applications.
The Watched app firestick features a different dashboard where it automatically shows popular and trending movies and series. Hence, you don't have to search for them as they will appear on the home screen.
Whenever you like a video, you can add it to your favorite list to watch again. Just select the star icon for that.
Another notable feature is that you can watch German-based content from its WATCHUP Bundle, Mediathek Bundle, etc.
Apart from that, users have options to enjoy various types of content from multiple languages and countries. You can learn more about their culture, thoughts, lifestyles, etc.
How To Download & Install Watched App On Firestick?
You can effortlessly download and install the Watched Apk on the firestick gadget. It is normal to the unavailability of the Watched app on the Amazon Appstore since it is not an official app. You have to download watched app on firestick through sideloading manually. Here is how the process works:

First of all, you want to turn off the unauthorized app restriction from the setting panel. Switch on the "Apps from Unknown Sources" option to download the third-party app.
Then, you want to download the Downloaded application from Appstore, which you will need to the Watched app. Skip it if it is already installed.
To get the Downloader application for the Appstore, type the name and select the name. After that, click on the Get option to download and install it.
After installing the application, launch the application. A new window will appear. You will notice an URL box.
Next, type this URL on the blank box and press the go button. Link: https://bit.ly/3nVaQrl
After clicking on the Go option, the system will automatically download the application within a few minutes. Wait for a while. Once it is downloaded, tap on the install button and finally install the watched for firestick.
After installing the application, launch the application. That's all!
How To Use Watched App On Firestick?
To enjoy various types of content and live TV channels, you want to include a content resolver on Watched Apk firestick. Here is the simple way you can follow to set up and use the Watched app on firestick.
At first, launch the Watched app.
Visit the Manager
Navigate to the URL option.
Type this URL: "huhu.to"
Let it allow to load. The resolver will start working automatically.
That's it! A new dashboard will appear where you will see many movies, free TV channels, and other things. You can now enjoy watching your favorite exclusive content right at the very moment.
FAQ (Frequently Asked Questions)
There is a lot of queries that takes place in our mind. Here we tried to explain some of them. So, lets have a look at FAQs about group texting applications.
Is it safe to use Watched APK?
Yes, the Watched app is safe to use because you don't need to provide any extra permission to allow them to access your personal details. So, no leak of sensitive information! It is 100% safe.
How to update watched app on firestick?
Since the Watched app is a third-party app, you have to update it manually from a particular website. Whenever you hear Watched app has released a newly updated app, go to the link (https://bit.ly/3nVaQrl), and download it.
Final Takeover
You will find very reliable and user-friendly streaming apps like the Watched app. You can enjoy different content. Even if your internet connection is moderately stable, you won't still experience any buffering issues.
Hopefully, our above-discussed guidelines helped you learn what Watched app is and how to download and install this handy Watched app on firestick.
If you have not still tried the app, you will be at least happy to have it. Get in touch with us if you desire to know anything further about this topic.