How To Expand Firestick Memory [ 100% Working Method ]
Are you a firestick user? Then perhaps you will love to enjoy entertainment with its easy streaming. But some models of firestick provide less storage which is quite annoying for users. That's probably why you're looking for a way that how to expand firestick memory. You will be happy to know that there are several ways to increase firestick memory.
If you are using a model of firestick whose memory does not provide enough space for you then you will undoubtedly want to find a way to increase this storage. A firestick offers 8GB of storage but as a user, you can use only 5GB. The remaining 3GB is filled with the device's operating system and default apps. So if you need to install more apps then this space might not be enough.
How to Root Fire TV Stick?
Giving Firestick root access has many advantages because when it is given root access, it is possible to increase storage by plugging in external storage devices. So those who want to store more apps and games on their device must root the device. However, it is probably unknown to you how to root Firestick. No matter, you will know it from this part of the article.
In this case, you must remember that you cannot root all models of firestick. So first you need to know about the model of Firestick you have. As you can never root Fire TV Stick. However, first, download your firestick apk and sideload it. Then turn on the firestick. Now you find a Try to Root button, press it. Now, wait until the root is finished.
See More: How To Know Firestick Generation
Which Firestick has the Most Memory?
Firestick and Fire tv Cube look almost similar but they differ in terms of features. Among all Firestick TV models, Fire TV Cube storage is considered to be the highest. It's basically Amazon's flagship streaming device, and it even outperforms other models in terms of performance.
While people face some issues with the Firestick that hold it back a bit, with a Fire TV Cube you don't have to face as many issues. It is really good for daily use, and it offers more RAM. Its fast GPU makes it easy for you to do some gaming and graphics-intensive review. In other generations of Firestick, you can get maximum of 8GB storage, but the Fire tv cube lets you enjoy 16GB storage.
More storage means more app installs and more entertainment. So if you don't want to be disappointed by using Firestick only for low storage, then you have to choose Fire tv cube. Even if it is quite expensive, still people prefer to use it because of this convenience. Apart from this, this device has many other benefits like it allows you to control the tv and sound system.
How to Clear Firestick Memory?
Why do you need to clear firestick's memory? You probably sometimes feel frustrated with the slow speed of your firestick device, or sometimes it stops working. There are some serious reasons behind this, and one of them is a memory full or having unnecessary content in memory. So to get rid of these problems, you must clear the memory. The following few methods will surely help you in this task.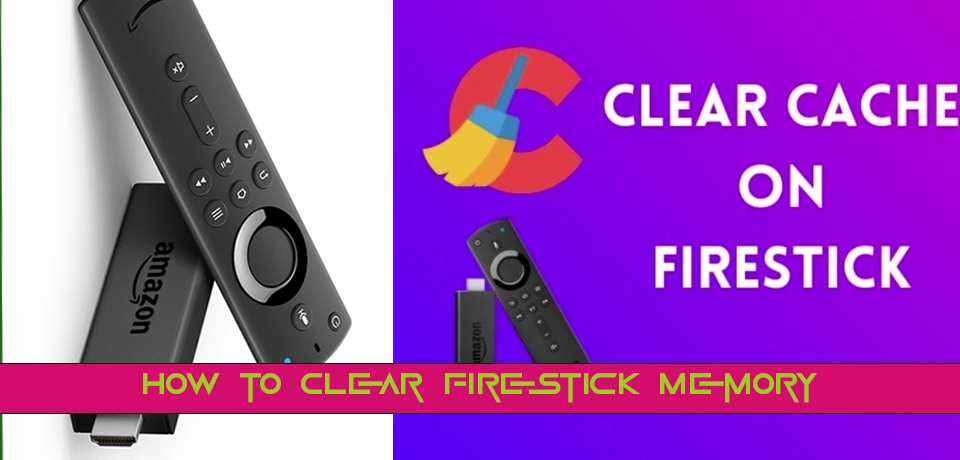 ●Clear all cache and data
It doesn't matter if you have few or many apps on your firestick device, their caches are regularly stored in the storage. So they need to be cleaned. In this case, first, go to the settings option from the firestick home screen and from there enter the applications option. There is an option called Manage Installed Applications, go to it. Now scroll through each app's data and cache. From here select an app whose cache you want to clear. Now click clear cache.
●Uninstall unnecessary apps
Firestick apps take up a lot of storage space, so uninstall apps you don't need. For this, go to the settings option from firestick's home screen, from there go to applications and select the installed apps. From here, select the app you want to uninstall, on the next screen, you will get the option to force stop by clicking on it. Clear data and cache at the same time. The reason for doing this is so that nothing is left on your device when the app is uninstalled. Now click to uninstall the app.
●Delete irrelevant files
There are probably some files on the Firestick that are unnecessarily filling up the storage. But there is an easy way to remove them. First, go to the menu option from the home screen of your device. Select the Search option from the menu and click. Here you will see some suggested searches from which you should select File Explorer.
After viewing the File Explorer app, click the Allow button to download it. Once installed open the app. Now go to the downloader folder and find some files there. Note which file you want to delete. After clicking on the file, you will see several options from there select the delete option. Then your desired file has been deleted.
How to Add External Storage to Firestick?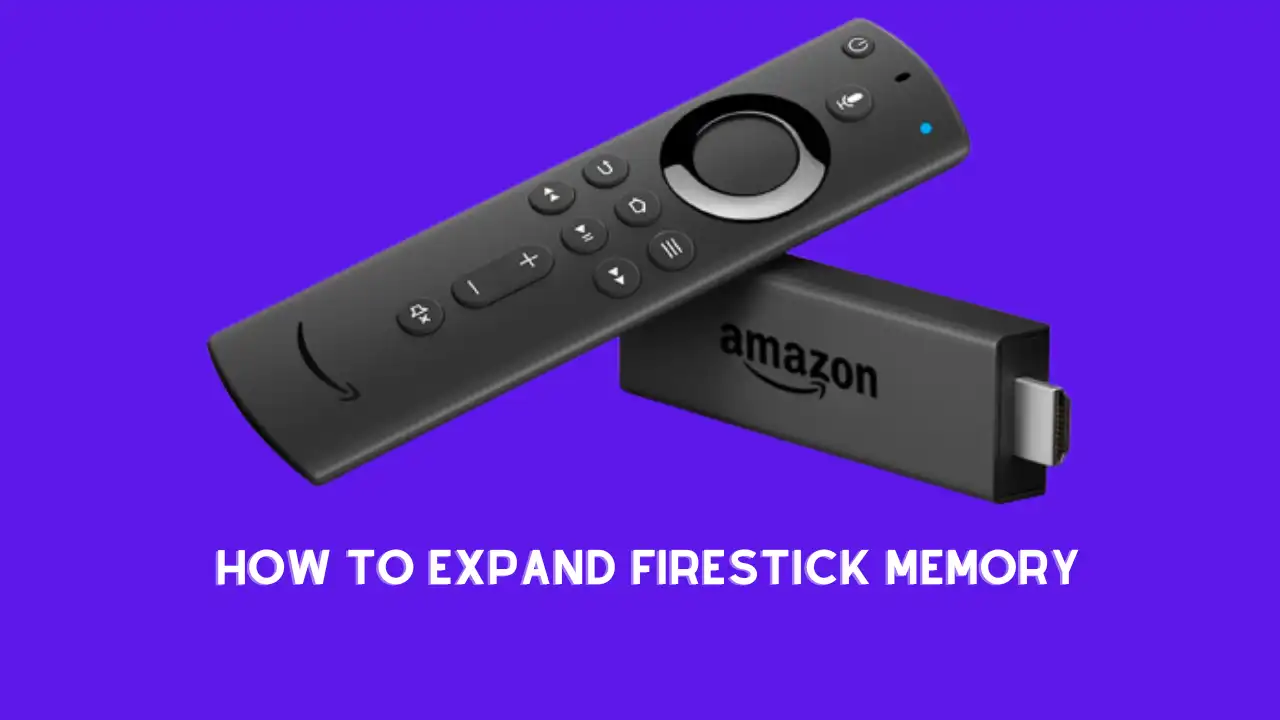 Most of the Firestick devices that meet the budget of consumers come with 5GB to 8GB of storage which is not enough for many. The device available in the market with 16GB storage is expensive enough that not everyone can afford it. Also, you definitely don't want to buy another device just to increase the storage. That's why you must know how to increase external storage.
In a very simple way, you can add external storage when the internal storage is full. In this case, you can connect a USB drive. This process can be useful for those who want to install their favorite apps on firestick. Use a code that can change the relationship between the firestick and the USB drive.
USB flash drives can be larger than 32GB. You will need an OTG cable to add it, as you may know, that an Amazon firestick does not have a separate port for connecting a USB drive. An OTG cable must first be added to the device and then external storage can be added through it.
How Much Memory does a Firestick Have?
There is a difference in the amount of memory of Firestick devices of different generations. Before considering what storage device you want to buy, it is important to know how many GB of storage a model offers. A Firestick tv with alexa remote has 8 GB storage of which 1GB is memory. Fire TV Stick Lite also has 8 GB of storage, but this is the 1st generation model.
In Firestick TV 3rd generation you have 8GB of storage. Fire TV Stick 4K also gets 8 GB of storage, but this includes 1.5 GB of memory. The 1st generation model of Fire TV Stick 4K has 2 GB of memory out of 8 GB of storage. You get 16GB of storage in the 2nd generation of the Fire TV Cube, and the 1st generation also has the same storage.
How to Add USB Storage to Firestick?
You probably have a question about how to add USB storage to your firestick device because many people don't know about the process. You can easily do this by following just a few steps.
Insert a compatible flash drive into the USB port on the back of your device.
After entering it properly you will see a notification.
Now go to the setting option.
Now select applications from here.
Move the applications you want to move to the USB drive.
How to Use USB Storage on Firestick?
Firestick's extra storage is very convenient as most devices have limited storage. So an external storage can be used for those who want to install many apps. However, after inserting a USB storage into your device, learn how to use it from the steps below.
When you use a USB drive as external storage, it can serve as a collection of some favorite knowledge, movies, files. You can create a library with all the content of your choice. But since it's external storage, it won't be suitable for app installation, probably because the app might not work as soon as you remove it from this port. If there is an app that you use temporarily, keep it in your drive. So it can be installed and used only when required and can be deleted from the device when required.
Installing games on Firestick takes up a lot of space. That's why you save your favorite games on a USB drive that can be used when needed. So, it depends on what you want to store on your external storage.
How to Delete Recently Watched on Amazon Fire TV?
If you want to delete recently viewed content on firestick then you must go through a prescribed method. A method is presented below with several steps:
First, start your firestick device;
Now click on the recently watched option from home screen;
Here you will find recently viewed items, select the ones you want to remove;
Then press the hamburger icon from the remote;
Now scroll the menu a bit and press the remove button on the right side, your item is removed.
Final Thoughts
Increasing the memory on Firestick is a strategic task that you have to follow a set procedure. But firestick memory expansion involves more than what you already know about. Also, it is probably clear to you how to expand firestick memory.
Firestick's small memory may not be enough for all users, so an external memory is sometimes required. But you need to know which model you should take action for. Hope, your understanding is clear on all the related matters. If still have any doubts then don't forget to tell me in the comment box.
source: https://www.aftvnews.com/fire-tv-stick-4k-max-fully-supports-external-usb-storage-with-ease/