How to Check or Test Your Firestick Speed [Latest Update ]
Sometimes you need to speed test your Firestick. If you are an Amazon Firestick user, you might know that Firestick is not a powerful device despite being versatile. So users may sometimes complain about its slowness. If a speed test is done and measures are taken to improve performance, then good results can be obtained. In this case, you must know how to test firestick speed.
The right way to test Firestick's speed is to go. You are probably looking for a way that will work faster. Learn all about Firestick speed testing in today's article. Hopefully, all your questions will be answered here. So keep reading without skipping any part of the article.
How to Test Internet Speed on Firestick?
Now it's time for you to learn how to test firestick speed. At this stage, you will know how to do an internet speed test. Below is the method presented with a few steps. Probably after reading this, you will be fully aware of the process of checking internet speed.
First, turn on your Firstick device and aim at the top menu.
Choose and click Apps from the top menu.
After clicking on Apps, many categories will show on your screen, from which you have to select UTILITY.
Now select a Silk Browser App. As you will be doing an internet speed test, click on the internet button on the blue icon.
Now you will see a Download button if you have previously downloaded the app. But if you haven't downloaded it before, you will get the Get button option. Click on it.
Then select Open and wait for the app to download.
Now press on Accept.
Search by entering the URL, here, you will see a big orange button.
Now type fast.com and click Go and wait for the random speed test to complete.
In a moment, it will show the download speed of your Firestick.
With the help of these steps, you can quickly know how fast your device is running.
See More: How To Know Firestick Generation
How to Check Wifi Speed on Firestick?
You need to test your Firestick internet speed as well as your WiFi speed. Sometimes your WiFi connection is running slow when its speed should be checked. This field also has a set procedure that you have to follow. Check out the steps below.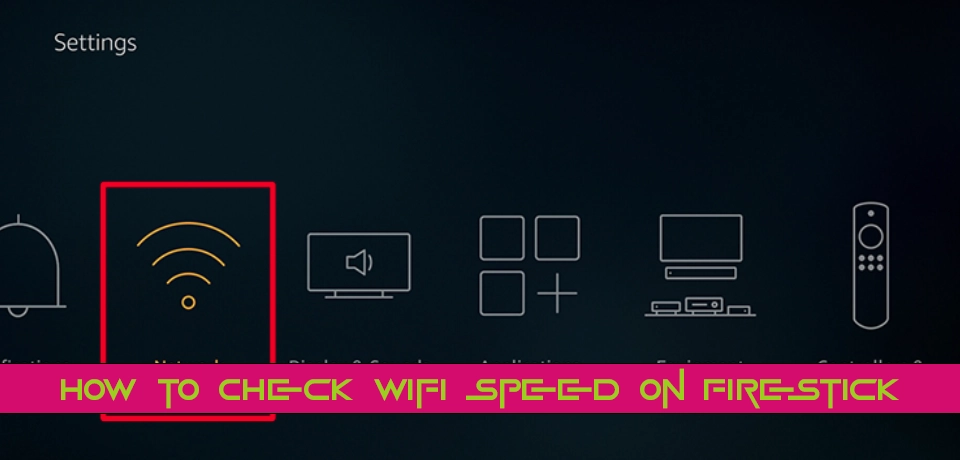 First, you turn on your Firestick device and go to its top menu.
Select the Settings option from the menu.
Find your network from the settings option where the WiFi icon is visible.
Now you have to select the WiFi network, although it should already be selected.
In this case, if you don't remember the name of the network, then you can check the connection of your mobile or computer.
Now note the Signal Strength of your WiFi which is on the right side.
If all the signal circles of WiFi are complete, then it should be understood that it has good speed. But if there is no signal in complete circles then the speed is quite weak.
In this case, you can disconnect some additional devices connected to it, it will probably speed up your Firestick device.
How Fast of Internet do I Need for Firestick?
You should know how fast your internet speed should be when you want to enjoy various content seamlessly with Firestick. Therefore, it is important to consider the quality of the content you want to enjoy. Netflix has an excellent recommendation in this regard. If you want to stream 4K video, then you should have at least 25 Mbps download speed.
On the other hand, for high-definition video, a speed of 5 to 10 Mbps is sufficient. Also, 3 Mbps can be considered ideal for standard-definition video. Remember that internet service providers are not always responsible for slow speeds.
Perhaps you are using the appropriate speed, but the speed is shared among multiple users. In this case, you will naturally get a slightly slower speed. If others do any high-speed work, it will affect you. For that, you can choose high-speed internet connection or control the heavy activities of others.
How to Improve Firestick Performance?
If you are not satisfied with the performance of your Firestick device, there are ways to improve it that you can do yourself. Mentioned below are some ways that will help you improve the performance of Firestick. You can apply one or more methods from here.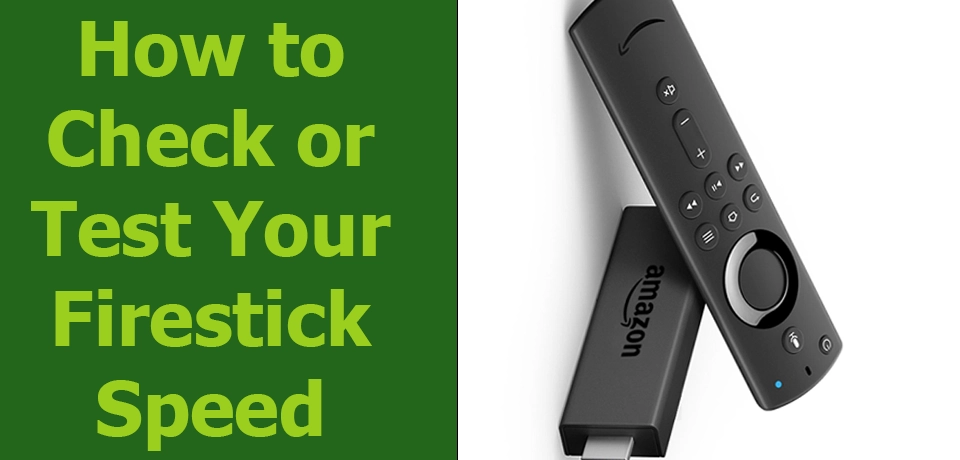 ●Restart your device
If your Firestick TV is plugged in most of the time, sometimes its performance may slow down. Compare it to a mobile phone or a computer. Your mobile or computer gets a bit weak after being turned on for a long time. In this case, they require a restart. The Firestick device may also require a restart. Even a restart can improve its performance.
●Disable unused features
Your device may have features that you never use. When these features are turned on, they degrade performance. In this case, you can disable those unused features. This will reduce the stress on your device and keep it running smoothly. You can easily do it yourself by going to the settings option.
●Change your internet service provider
The good performance of Firestick depends a lot on proper network speed. If several devices are not connected to the same network, and the speed is slow, you should probably change your Internet service provider. Look for a good service that won't slow down your device and will always give you good performance.
●Disable auto app updates
Sometimes auto-update can slow down your device temporarily. That's why many people want to turn off the auto-update of their Firestick. This is a really good idea, as updating from time to time can disrupt the performance of the device. In this case, you can turn off auto updates by going to the settings option from the top menu of Firestick.
How to Make Amazon Firestick Faster?
So how do you make amazon firestick faster? It has some processes. Many people have questions about how to make a slow Firestick device faster. All your questions are answered as here you are going to learn about the top ways.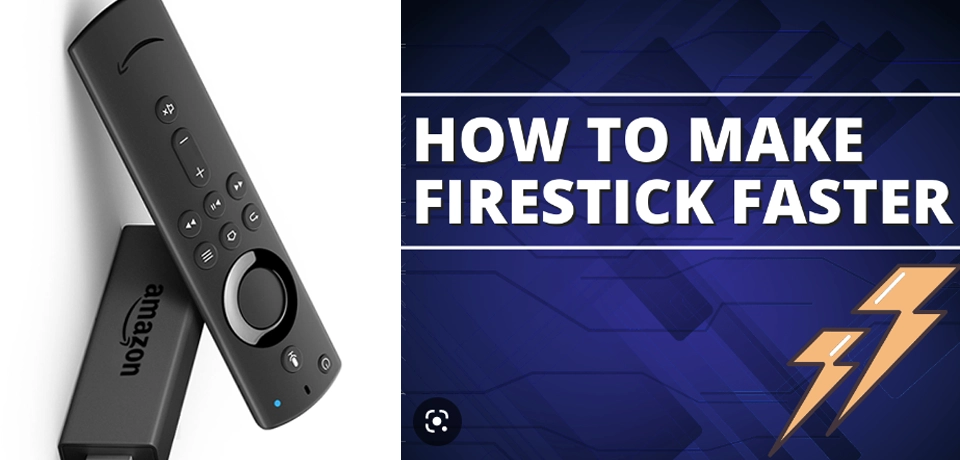 ●Reboot your Firestick
Reboot your Firestick device when it has been running for a long time. Any slowed-down device, when rebooted, will regain its previous performance and run faster. Besides, any other problem can be solved by rebooting.
●Removed unwanted apps
Unused apps can slow down any device. Think about the unused apps on your phone; no doubt they slowed down the phone and after you removed them, the phone became faster. The same applies to Firestick. If you remove unwanted apps from your device, the device will be faster.
●Clear apps cache
The cache of various apps on your device tends to accumulate, which can give you some strange performance. These caches are usually accumulated in a short period of time. If you want faster performance, then you should clear these caches regularly.
●Timely update your Firestick
You must keep your Firestick device up to date for the best performance. Sometimes the backdated version may have security flaws that slow down your device. Update Firestick timely to avoid all security flaws. It will undoubtedly be faster than before. If you have turned off auto-update, check for new versions.
●Use a VPN
You don't need to blame your device or Internet service provider when you get more buffering than usual. Perhaps using a VPN can give you relief. There are different types of VPNs to choose from. Set your location, no doubt you will get faster performance than before.
Final Thoughts
Your Firestick device may not always perform well. It is likely to slow down due to various reasons. But it is not reasonable to buy a new Firestick device again for these small reasons. You need to test its speed and take necessary steps to improve it if necessary. Hopefully, the above discussion has informed you how to test firestick speed.
This article talks about various ways to test Firestick speed and performance. A Firestick can slow down for a number of reasons. So you need to identify the cause beforehand. You probably don't need to look any further for guidance. Apply the above methods, surely your device will run smoothly.
Source: https://uk.amazonforum.com/s/question/0D54P00008IIbjTSAT/is-there-a-device-amazon-sell-that-can-test-my-internet-speed