Swoop TV on Firestick-How to Get, Install and Watch 2023
Swoop TV is one of the best IPTV service providers offering over 500 live channels that cut across different categories. It also comes with quality video-on-demand (VOD) content with 24/7 smooth streaming.
The subscription is also affordable at $19.99 per month. You can stream with three devices once you have paid for a subscription plan. With Swoop TV on Firestick, you can stream different Swoop TV channels from sports to movies, series to music, and many more.
What is Swoop TV?
Swoop TV is an IPTV streaming platform with quality and buffer-free video streaming. It allows you to stream numerous channels at a pocket-friendly cost.
How to get Swoop TV on Firestick?
Swoop TV Fire Stick is not available on the Amazon store but you can install it through APK sideloading. The next section will show you how you can install the Swoop TV app on Firestick.
How to install & download Swoop TV on Firestick?
To download Swoop TV on Firestick, follow the steps below:
Step 1: Locate the Find tab and click on Search.
Step 2: Type ES File Explorer app on the Search space
Step 3: Choose the ES File Explorer app from the list of apps from the search results
Step 4: Now, click on the Download button to start downloading the app.
Step 5: Next is to locate Settings and click on My Fire TV
Step 6: Choose Developer Options next
Step 7: Select Install Unknown Apps
Step 8: Launch the ES File Explorer app after enabling the toggle near the app
Step 9: Click Tools, look to the left panel and select the Downloader app (To download the apk files, you need to pay for a premium version).
Step 10: Click the New button by clicking on the + sign
Step 11: Type the right Swoop TV download link and enter Swoop TV in the space for Name.
Step 12: Now, click on Download to download the app on your Firestick
Step 13: Click Install to install the app
Step 14: Click Open next to launch the app.
Step 15: You can start to stream videos if you have a valid subscription.
See More: 
How to sign up for Swoop TV
Follow the steps below to signup for Swoop TV.
Step 1: Go to the Swoop TV website at https://swoop.store
Step 2: Click on the "Register" button
Step 3: Fill out the form by supplying names, email, and password.
Step 4: Click on "Submit"
How to subscribe to a plan?
Step 1: Go to the Swoop TV website at https://swoop.store
Step 2: Log in with your credentials
Step 3: Select the plan that you want and click on "Order Now"'
Step 4: Click "Continue"
Step 5: Select "Checkout"
Step 6: Fill out the billing information
Step 7: Go to "Account Security" and select a password
Step 8: Click "Complete Order" after entering your payment information
Installing the Swoop TV app for iPhone
If you want to install Swoop TV for iPhone or iOS devices, follow the steps below:
Step 1: Go to the iOS App Store on your Apple device
Step 2: Type "Smart IPTV" on the search bar
Step 3: Click on "Get" to download the Smart IPTV app
Step 4: Open the Smart IPTV app on your device and note down the Mac address somewhere
Step 5: Using a Safari browser, go to the Smart IPTV website at https://siptv.app/about/
Step 6: Click "My List" and type in the Mac address
Step 7: Enter the Swoop TV M3U URL and click "Send"
How to watch swoop TV?
You can watch Swoop TV if you have a Firestick device. Just sideload the APK on your Firestick device. Once you have done that successfully, you can start streaming after opting for a Swoop TV subscription plan at $19.99 per month.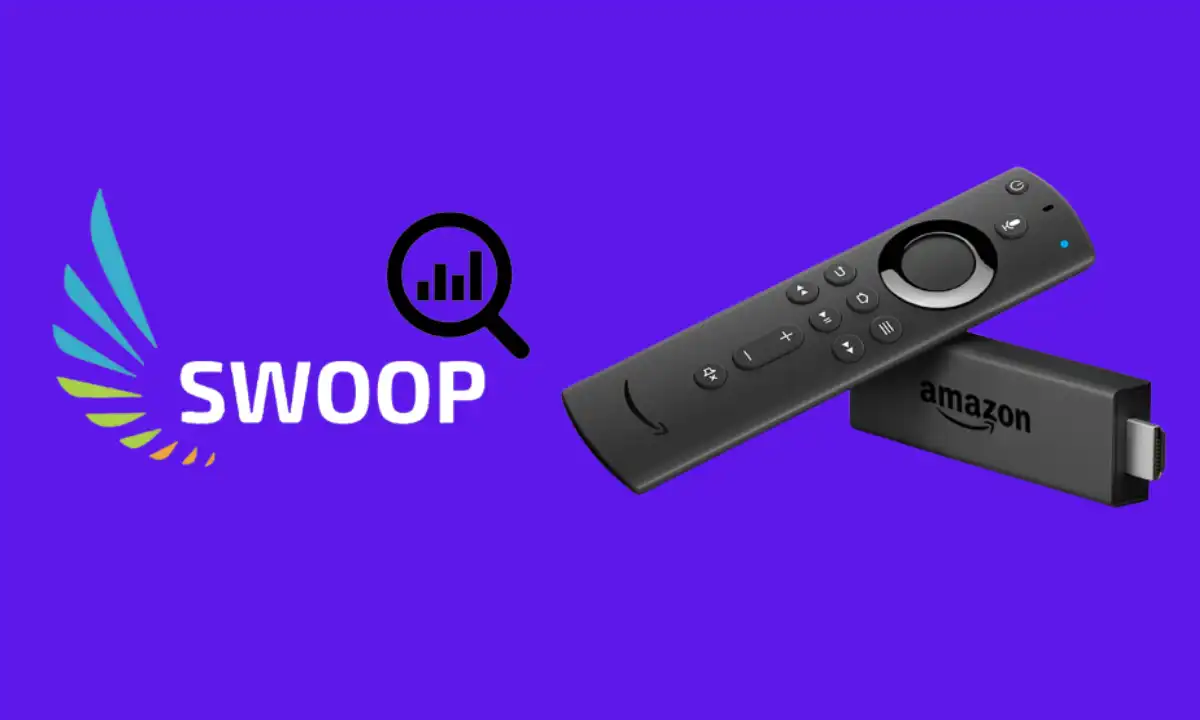 How much is Swoop TV?
It costs $19.99 monthly
What channels are on Swoop TV?
Swoop TV channels are in different categories including movies, sports, series, and many others.
How to cancel swoop TV?
Click the "Manage Subscription" section and click on "cancel subscription".
How do I contact Swoop TV?
Go to the client area on the website at https://swoop.store/clientarea.php and open a ticket. You will get a reply in less than 24 hours.
How do I get in touch with Swoop TV support?
Register on the website https://swoop.store and open a support ticket.
Why is Swoop TV not working? 
Is Swoop TV not working? Well, different issues can cause that. Some of them include buffering and playback issues. How these problems and others can be resolved will be shared in this segment.
Playback errors– If playback errors occur on Swoop TV, the following are the likely causes and solutions to apply:
Data and cache errors – This can arise if there are cookies, cache files, and corrupted app data. You can clear the app so that it can start to function well.
The current version of the app needs updating – Playback errors can be caused by an outdated app. To solve this, you have to update the app to the latest version.
Buffering problems– Buffering is a common problem if you are streaming from an IPTV app. If you encounter buffering problems, these are the likely causes and solutions to apply:
Server issues – You don't have anything to do with server problems. This is left to the IPTV company to solve and can be resolved in minutes.
Internet network issues – High internet speed is needed to stream videos from a streaming app such as Swoop TV. So, if you have a slow internet connection, you may have to speak with your ISP or restart the internet.
Errors during the installation of Swoop TV– You can encounter errors while installing the Swoop TV app. Below are the common errors and solutions:
Slow Internet connection – Make sure you have a fast Internet connection
Inadequate storage space – You may face installation hitches if your storage space is inadequate. Free up space by removing unused apps.
Frequently Asked Questions
Does Firestick have Swoop TV?
Yes, Firestick has Swoop TV but you will have to sideload the apk to stream Swoop TV on Firestick.
Does Swoop TV have a free trial?
There is no swoop tv free trial. You have to pay for a subscription plan to access content on Swoop TV.
Can you get swoop TV on Firestick? 
Yes, you can get Swoop TV on Firestick by sideloading the APK.
Is swoop TV any good?
Yes, Swoop TV is a good bargain with over 500 live TV channels and quality video-on-demand streaming.
Is swoop TV legal?
The legality of Swoop TV is in doubt since it doesn't have a standalone app on popular stores like Google Play Store and Amazon App Store.
Is swoop TV down?
Swoop TV is not down at the moment but the server can be down once in a while when there is a need for server maintenance.
Does swoop TV have a DVR?
Swoop TV does not require a DVR if you are using a streaming device like Firestick or Roku.
How to record on swoop TV?
To record a live event on Swoop TV, just press Record on the remote control.
Final thoughts
Swoop TV on Firestick is a good way to stream live TV channels at a great price. At $19.99 per month, you will enjoy more than 500 live channels making it a good deal. Go for it if you want to eliminate your cable TV with its high cost.
It is quite easy to do a Swoop TV download by sideloading the Swoop TV apk. Follow the guide above to do it successfully.