How to buy amazon fire stick in bulk [100% Effective]
Do you know want to shop wholesale online by using amazon fire stick bulk? But you don't know how to buy amazon fire stick in bulk? Ok, let me explain to buy an amazon fire stick in bulk.
First, you have to create a business account. Then add the Amazon fire stick business account to your chart. Select the number of purchases and proceed to the checkout. Select the shipping option to complete your parcel and track your shipping. For getting a discount on the high price and convenient way to obtain multiple devices for various purposes.
How to buy amazon fire stick in bulk?
You have to buy Amazon Fire Stick in bulk through Amazon Business. You can buy Amazon firesticks in bulk from wholesale Amazon or Alibaba. The price will depend on your location. Here, let's see how you can purchases firestick from the Amazon business website
Go to the Amazon Business website www.amazon.com/business and create an account. Amazon Business is a platform specifically designed for businesses, and it allows you to buy products in bulk and access exclusive business pricing.
Once you've created an account, search for Amazon Fire Stick in the search bar.
Filter your search results by selecting "Bulk Quantity" or "Wholesale" options.
Select the number of Fire Sticks you want to purchase and add them to your cart.
Review your order and proceed to checkout.
If you're eligible, you may be able to access business pricing discounts, tax exemptions, and other benefits through Amazon Business.
You can also contact Amazon Business customer service to inquire about bulk orders or to request a quote for a larger quantity of Fire Sticks.
How to get firestick remote to control the tv?
To get your Firestick remote to control your TV, you need to pair the remote with your TV. Generally, firestick has remote that pairs automatically with the tv. Here are the steps to do it: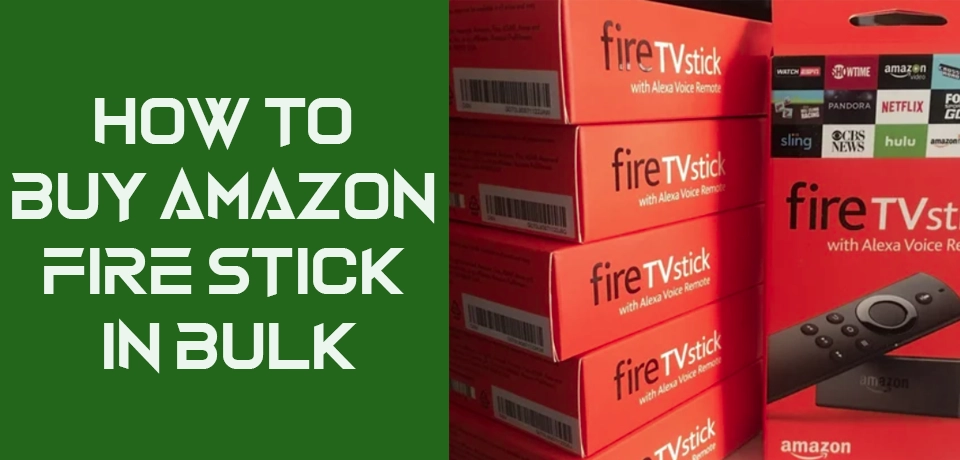 Step 1:
First, you have to turn on your TV and Firestick device.
Step 2:
Make sure the Firestick remote has working batteries and is within a few feet of the TV.
Step 3:
If the pairing process doesn't work, you may need to manually pair the firestick remote to the TV volume. To do this, go to
Settings > Controllers & Bluetooth Devices > Amazon Fire TV Remotes > Add New Remote > press the home button for ten seconds.
You will see a LED button that starts blinking. Three blue lights will flash when it found a tv.
Step4:
Pairing firestick Remote to tv should appear on your TV. Follow the on-screen instructions to complete the pairing process. Once the pairing is successful, you should be able to use your Firestick remote to control your TV. You can also program your Firestick remote to control other devices, such as your soundbar or cable box, by going to Settings > Equipment Control > Manage Equipment > Add Equipment.
How to make firestick remote control volume?
You can download fire tv stick volume control app. Go to google play to download the latest fire tv volume control. Before downloading it, makes sure that your phone and fire stick tv are on the same network. Now enable the developer mode and remote debugging in the fire stick TV. Now fill up the address and click on connect. When you will get a notification, give the permission to continue. Now you can control volume.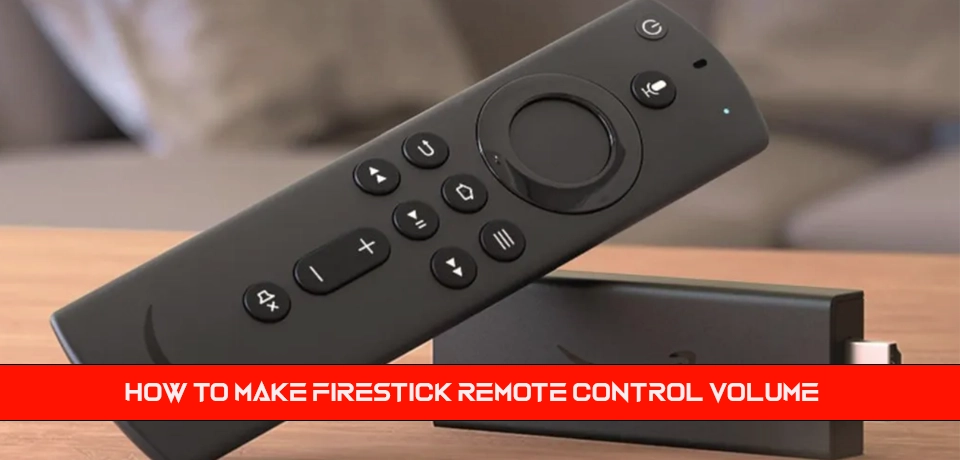 If you are following these steps, you should be able to make your Firestick remote control volume. By connecting the Amazon fire Stick tv to your television, you can control the volume up and down. Here I will show you some new steps to clear the process.
Step 1: Press and hold the Home button on your Firestick remote for ten seconds until it pairs with your TV. Once paired, press the volume up or down button on your Firestick remote to see if it controls the volume on your TV. Or you can navigate the firestick remote from the home screen.
Step 2: If it doesn't work, you can try enabling HDMI CEC on your TV. HDMI CEC is a feature that allows devices connected to your TV to communicate with each other, which may enable your Firestick remote to control your TV volume.
Step 3: To enable HDMI CEC, go to your TV's settings menu and look for options related to HDMI CEC, such as "CEC," "Anynet+," or "Simplink." Turn on the HDMI CEC feature and ensure that it's enabled for the HDMI port that your Firestick is connected to.
Step 4: Once enabled, try using your Firestick remote to control the volume again. If your TV doesn't support HDMI CEC or enabling it doesn't work, you can also consider using an IR extender with your Firestick remote. An IR extender can transmit IR signals from your Firestick remote to your TV, allowing you to control the volume and other features. To set up an IR extender, plug it into your Firestick and position the IR receiver in front of your TV's IR receiver.
Step 5: If you have a 4k remote to firestick volume control you can use Alexa to control your volume up and down. One thing is, Alexa doesn't work on every television.
Step 6: If the firestick volume not working, use the troubleshooting to open the block. Or you can change the battery in your remote.
Final Thoughts
Above I discuss how to buy amazon fire stick bulk? If you do not find your local store you can purchase it from the Amazon website or online. You need to buy this bulk to transfer your tv into a smart one. A firestick bulk has a streaming media player with voice remort. You can stream more than one million movies by using this.
To watch free and live you can buy an amazon firestick. Not only that, but you can also control volume as your choice. It is easy to order firestick bulk at wholesale price.